Phineas and Ferb free online games

Phineas and Ferb in the Transportinators of Doom Game

Its up to you to help Ferb find Phineas and help Agent P. thwart Doofenshmirtzs' evil plans!
Help Phineas and Ferb beware the Transportinators of Doom! This is an awesome cool online 3D game featuring the characters of Phineas and Ferb! Doofinshmirtz has built Transport-inators and Agent P has to stop his evil plan! Meanwhile, Phineas and Ferb got pulled into the meyhem (You'll have to play to find out how) and Ferb goes on a misson to rescue Phineas!


Play more Phineas and Ferb games free online.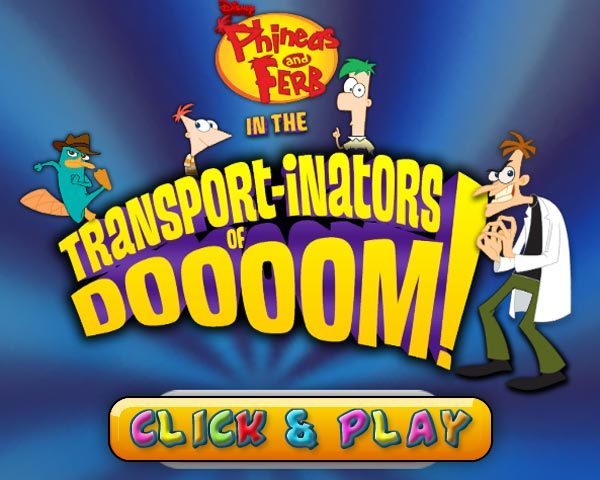 Ferb: Wow! Mom left us a huge list of chores to do today. Huh. There has to be a way to yet all of these done faster, this list could take days!
Hey Ferb. you're somewhere inside of Doofenshmirtz's Lab! I wonder where Phineas went? You yotta find him!
Press UP/DOWN ARROW or W/S]to walk forwards and backwards
Press RIGHT/LEFT ARROW or A/D to turn.
Press Space bar to jump